Women's History Month Resources
Pictured above: Patsy Takemoto Mink, the first woman of color to be elected to Congress, built critical support for Title IX of the Educational Amendments of 1972, giving female sports teams the same funding in schools. Courtesy of the Women's Sports Foundation.
In honor of Women's History Month in March, the Library would like to highlight books written by women, and books, movies and online resources about women's history and the contribution women have made in many areas. Looking for something in particular or for a particular audience age? Please call the Library at 914-738-1234 or email pelhamlibrary@wlsmail.org.
Literature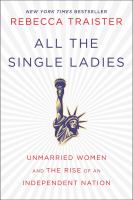 The Women's Prize for Fiction is the UK's most prestigious annual book award celebrating & honoring fiction written by women. See the list of the winners for the past 25 years.
Women's Rights
All the Single Ladies: Unmarried Women and the Rise of an Independent Nation, by Rebecca Traister
Click! The Ongoing Feminist Revolution. An online exhibit created by Clio Visual History.
 Make Trouble: Standing Up, Speaking Out, and Finding the Courage to Lead by Cecile Richards
Rightfully Hers. An online history of the Suffragist Movement by the National Archives Museum.
Shall Not be Denied: Women Fight for the Right to Vote. An online exhibit from the Library of Congress.
The Woman's Hour: Our Fight for the Right to Vote, by Elaine Weiss and Debbie Powell
STEM and Innovation
Breakthrough Films: Portraits of Women in Science: An online anthology of short films from Science Friday and the Howard Hughes Medical Institute.
Fly Girls: How Five Daring Women Defied All Odds and Made Aviation History, by Keith O'Brien.
Girls Think of Everything; Stories of Ingenious Inventions by Women, by Catherine Thimmesh. For kids.
The Glass Universe: How the Ladies of the Harvard Observatory Took Measure of the Stars by Dava Sobel
Rise of the Rocket Girls by Nathalia Hall
500 Women Scientists. An advocacy group to support women in science.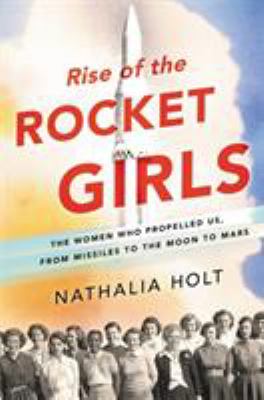 The Arts
American Women Illustrators and Cartoonists. From the Drawn to Purpose Exhibit at the Library of Congress.
Women Breaking Musical Barriers. Listen to pioneering female musicians from the Smithsonian's Folkway Recordings.
Media/Journalism
International Women's Media Foundation. An NGO and advocacy group supporting women in journalism around the world.
Women Photojournalists. Prints and photographic holdings at the Library of Congress,
Sports
Women's Sports Foundation. An online history of Title IX and Other Resources.
General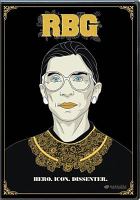 Kanopy Women's History Month Watching List. A list of feature films and documentaries such as "RBG" that you can watch free with your Westchester Library System card.

Comics Plus Women's History, Women's Voices. Graphic novels, memoirs and biographies of women throughout history.
National Woman's Hall of Fame.
National Women's History Museum
Women's History and Cultural Landscape. An online exhibit of women's contributions to the cultural landscape by the National Park Service.