A Child's Christmas in Wales and The Gift of the Magi with Alan Sklar
Date/Time:

12/07/2022
7:00 pm -
8:00 pm
Alan Sklar will be narrating "A Child's Chistmas in Wales" by Dylan Thomas and "The Gift of The Magi" by O. Henry, two favorite holiday tales to be enjoyed by the entire family.
"A Child's Christmas in Wales" is a popular Christmas tale told from the viewpoint of a young boy, portraying a nostalgic and simpler time, and short story "The Gift of the Magi," first published in 1905, features a young husband and wife and how they deal with the challenge of buying secret Christmas gifts for each other with very little money.
Alan Sklar has been a freelance voice actor for over twenty-five years, voicing radio/TV commercials and VNRs, narrating everything from audiobooks and documentaries to thousands of corporate and medical video projects. Alan has been recruited to narrate over 200 audiobooks, among them, "A Civil Action" by Jonathan Harr, "Black Hawk Down" by Mark Bowden and the delightful 1898 yachtsman's classic "Sailing Alone Around The World" by Cap'n Joshua Slocum. Other challenging audiobook assignments were, "The Kennedys: America's Emerald Kings" by Thomas Maier and the first Hannibal Lechter novel "Red Dragon" by Thomas Harris, both of which earned Alan the prestigious Earphone Awards from AudioFile Magazine. He narrated eight murder mystery novels by Lawrence Block, including "Enough Rope" (the 900-page mother of all audiobook detective story collections.) Alan has also narrated many of Sikorsky Aircraft's marketing and equipment maintenance videos.
This program takes place on Zoom and registration is required. To register please click here.
This program is presented in collaboration with the Dobbs Ferry, Harrison, and Tuckahoe Public Libraries.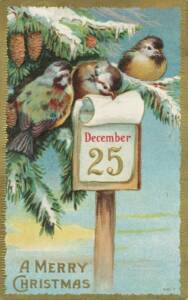 Download iCal
Categories No Categories