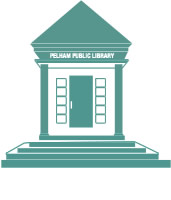 Teen fiction is housed in four high stacks in the middle of the Library's main room near the computers. Nonfiction is intermingled with adult nonfiction stacks. A YA (Young Adult) spine label indicates that the material is intended for teens. Graphic Novels are adjacent to the adult non-fiction stacks. Again, YA and adult Graphic Novels are shelved together. Movies, audiobooks, and music are also combined with the adult collection.
The Town of Pelham Public Library is glad to offer reading recommendations for our Teens. The graphic book covers below link to lists for recommended reads, the Top 10 highest circulating Pelham YA books and Award Winners. All the titles on the lists throughout the website have links to search in our Library Catalog where you can place a reserve on the title.
Teen Picks
---
Book Awards
---
Teens Events and Programs in the Library
We have a Wii console and a flat panel TV for movie programs. We invite you to share your ideas and proposals for teen programming and working with us to provide interesting programs that you and your peers want to participate in.