Date/Time Date(s) - 03/11/2019

5:00 pm - 5:30 pm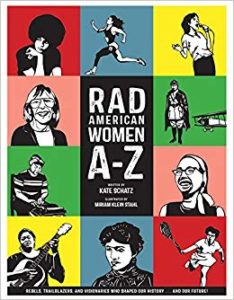 For this session of the Third-Grade Book Club, readers can choose to read any female biography from the Who Is/Who Was series or read from Rad American Women A-Z by Kate Schatz and Miriam Klein Stahl.
Walk-ins are welcome to the Library's elementary school book clubs for grades 1 -4, but registration is requested by calling the Library at (914) 738-1234. Book club books are usually available at the circulation desk for immediate checkout.
Download iCal
Location
Town of Pelham Public Library
Categories