Date/Time Date(s) - 02/07/2018

10:30 am - 11:00 am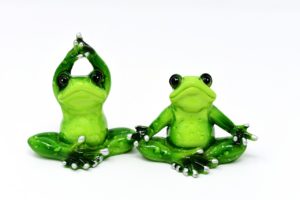 Youth Services Librarian Oz Coto-Chang will not be available for this Story Time session, so the Library has scheduled a special program: children's yoga with certified yoga instructor Elizabeth Casario. Casario, a former ballet dancer, will focus on yoga and mindfulness with the little ones.
As always, caregivers must be in attendance and are welcome to participate with the children they accompany — that makes it a pleasurable experience for all!
Because of Story Time's popularity, a ticketing system will be used to prevent overcrowding, starting at 10:15 a.m.
Download iCal
Location
Town of Pelham Public Library
Categories