Date/Time Date(s) - 06/20/2019

4:00 pm - 5:00 pm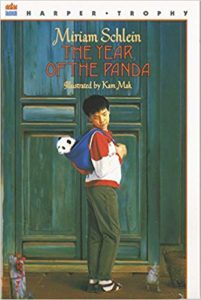 Lu Yi has started to notice the peculiar goings-on on in and around the family farm. Not only is the Chinese government asking his father to sell it, but then there's the giant panda that has shown up in a nearby field – very far from its natural habitat. Lu Yi sees this as all being connected, especially when he then finds a baby panda in the woods and takes care of it. Follow Lu Yi through his big adventure.
Walk-ins are welcome to the Library's elementary school book clubs for grades 1 – 4, but registration is requested by calling the Library at (914) 738-1234. Book club books are usually available at the circulation desk for immediate checkout. This is the last session of this club until next fall.
Download iCal
Location
Town of Pelham Public Library
Categories