Sign-Up Procedures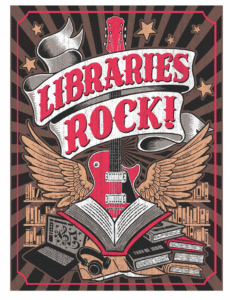 Sign up below!
Children from Pre-K through Grade 8 can register.
Sign-up begins Monday, June 4, 2018, for the reading program and children can start reading after the Kick-Off Event on Friday, June 22nd.
Kick-Off Event: "Dinosaurs Rock" presented at 1:00 – 2:30 p.m. on Friday, June 22nd.
Sign up ends: Friday, July 27th.
How it Works:
After June 22nd, pick up a "Timed Reading Record" and a sheet of 50 mini stickers to record 20 minutes read per sticker.
Prizes:
Children can collect one prize per day for every three stickers (one hour of reading) during each of the eight weeks the program runs.
In order to get a prize from the treasure chest, the child must visit the library during the week and have added a sticker to their reading record since their last visit.
Librarians will mark stickers as counted.
Children will receive a book prize every nine stickers.Children will be entered in our raffle each time they complete their entire Reading Record, and then will receive a new Reading Record.
Grand Prize:
All raffle participants will be entered in a drawing for a final Grand Prize.
Ice Cream Party:
All children who have been part of the Summer Reading Game are invited to a Make-Your-Own-Sundae ice cream party on Thursday, August 23rd. RSVP by calling the Library at (914) 738-1234.
Children's Summer Reading Program Registration