Christmas Star with Joe Rao
Date/Time:

12/12/2022
7:00 pm -
8:30 pm
Supernatural phenomenon? Natural astronomical occurrence? Simple function of the inexorable laws of physics? What exactly occurred in the skies above Bethlehem that has lived on through the centuries as the Christmas Star?
Modern astronomy has an explanation –or rather, several possible explanations. In this PowerPoint lecture, Joe Rao, an Associate and guest lecturer at New York's Hayden Planetarium, explores the many fascinating possibilities. Could it have been a dazzling fireball meteor? A spectacular comet? An exploding star or nova? Or perhaps a rare and unusual configuration of the planets? All the evidence of history and modern astronomy is woven into the answer to create a different kind of Christmas story.
This program takes place on Zoom and registration is required. To register please click here.
This program is presented in collaboration with the Harrison and Irvington Public Libraries.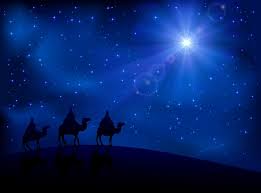 Download iCal
Categories No Categories