Events – 20 Apr 23
> Click here to View in Calendar Format

Apr 20
5:00 pm -
6:30 pm
Our super-popular sewing class just for kids 6 and up is back! This is a very high-demand program, and there are a lot of folks who haven't been able to get into a class yet. We want to be fair and make sure that as many kids as possible have a chance to attend a sewing class, which is why we are separating the classes into "Newcomers" (those who HAVE NEVER attended our sewing classes in 2022-2023) and "Returning Students" (those who HAVE attended a class in 2022-2023). No exceptions, please.
Attendance is capped at 6 people, but a waitlist will be kept. If you are interested, please email Tasha at ngross@wlsmail.org. You MUST include your/your child's name and age, and your phone number. You will receive a confirmation. Register soon, as space and supplies are limited!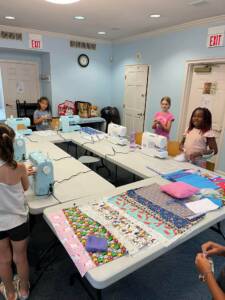 ---
Apr 20
7:00 pm -
8:00 pm
With images, sounds and video clips of local birds, learn (or review) the basics of finding and identifying birds year-round, where to go birding locally and how to grow your birding skills with this presentation from Saw Mill River Audubon Executive Director Anne Swaim.
This program takes place on Zoom and registration is required. To register please click here.
This program is presented in collaboration with the Greenburgh, Somers, and Yonkers Public Libraries.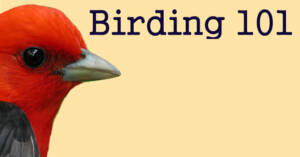 ---