Bookmark: Meet the Library Staff—What You Probably Didn't Know About Your Favorite Librarians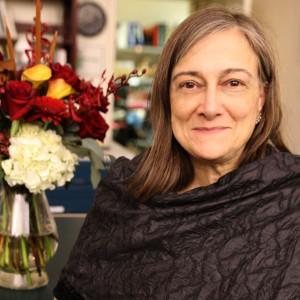 Maybe you only stop by the Town of Pelham Public Library occasionally, but, nonetheless, the people who work there are probably familiar. They are always ready to help with a school project, give book recommendations, or to teach you how to use its many e-resources. There are five full time staff-members, nine part-time staff members and seven substitutes on call to help patrons with their library needs.
Have you ever wondered how the staff came to a library career, and how they picked the Town of Pelham Public Library? Over the next few columns, the Bookmark is giving readers the opportunity to "meet" the staff—in this edition telling the stories of how Director Patricia Perito, Children's Services Librarian Lilly Hecker and Adult Services Librarian Augusta Turner became librarians. You'll find their careers don't follow a linear route from college to a Masters in Library Science to their current posts.
While they all have different back-stories, they share a love for helping people, and steering them to books and other materials they might need or enjoy.
Director Tricia Perito Comes Full Circle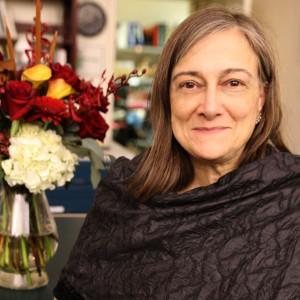 The road to the Library was circuitous for Director Patricia Perito, who has held the position since the start of 2004. When she was growing up in Harrison, a career in libraries looked highly unlikely. "I wasn't on an academic track in high school," she says. "For various reasons, I changed gears."
As a child, Ms. Perito had wanted to have an encyclopedia set so she could avoid having to go to the library, but her mother, a first-generation American, told
her: That's what the library is for."
Ms. Perito became part of the first generation of her family to attend college, eventually enrolling in Manhattanville College — but it was an internship program at Mystic Seaport Museum and a later job at the Historical Society of Rockland County (HSRC) — that shaped her love of organizing and presenting information. At HSRC, she was responsible for taking a jumble of historical materials about Camp Shanks—a U.S. Army point of embarkation in Orangetown—and making sense of them. "Historians are not the best people for organizing and preserving stuff," she said, referring to the clutter of boxes she sifted through, organized and for which she created a finding guide.
That experience motivated Ms. Perito to return to school to pursue an MS degree in Library and Information Science at Long Island University. One of her first library jobs was as a trainee at the Irvington Public Library, located directly across the Hudson River from Camp Shanks. Driving down Main Street, she could see the embarkation pier of the Camp from the opposite shore. "I believe that life is a series of circles," she says. And that was one of hers.
Children's Services Librarian Lily Hecker Gets Kids to Read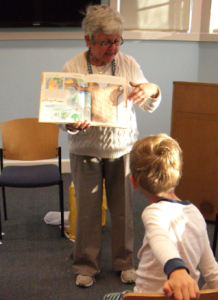 As the longest-serving librarian in Pelham – having worked at the Library for about 15 years – Ms. Hecker is perhaps the best-known staffer. But it's not just because of her long tenure; it's because "Miss Lilly", as she is sometimes called, has encouraged many, many Pelham children to become readers over the years. One way is through the Summer Reading Program, which gives children's books and other prizes for reading books. "Some kids read as many as 50 or 60 books over the summer," she says.
As is the case with many librarians, for Ms. Hecker, it was a second career. Previously, she was an elementary school teacher for more than 25 years, so the role of children's librarian made sense when she was ready to make a change. "It was a good fit. What I like about the job is recommending books that children might like, especially reluctant readers," she says.
As such, she admits to not being a big fan of mandated reading lists. She thinks kids should read whatever interests them — graphic novels, fantasy, non-fiction — it doesn't matter. "I'm opposed to one book suits all," she says.
So how does she get those reluctant readers started? For some, she recommends the Captain Underpants series, which – as many parents know – is full of everything kids love: "poopy, diapers and wedgies," she says.
Adult Services Librarian Augusta Turner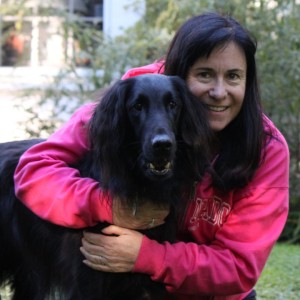 Though many in Pelham know her as a long-time resident, Adult Services Librarian Augusta Turner actually started her career in Los Angeles, as a reporter for The Los Angeles Herald-Examiner and The Los Angeles Times. Eventually moving east to Pelham, she took a hiatus from the working world to raise her four children, moving to town just when the Library first opened its doors in 1995; she was an early "Friend" of the Library.
As her children grew older, she began to think about striking out on a new career path that would combine her interests in reading, writing and research. The epiphany came one day when she was walking her dogs with friends in Shore Park. As the group discussed what she should do next, all agreed Ms. Turner should become a librarian. She enrolled to get her Masters in Library Science at Queens College the day her youngest got her driver's license. "My kids got a kick out of it when I put my report card on the refrigerator," she says.
At first, Ms. Turner worked mostly at the Rye Free Reading Room's main library and Osborn branch library. Having frequently served as a sub in Pelham, she became a full-time adult services librarian in 2014.
Since joining the Library staff, Ms. Turner has managed programs including the After-Dark Book Club, which meets on the first Thursday of every month, and the Battle of the Books competition for children. She likes how working in a library, surrounded by all types of books, expands her horizons. "A lot of the time I get to read books I wouldn't normally read. Sometimes I feel like a kid in a candy store." she says.
*****
Upcoming Events at the Town of Pelham Library
CHILDREN'S PROGRAMS
Meet the Animals From Green Meadows Farm: Friday, February 19, 2 – 3 p.m.
Jason from Greens Meadows Farm will bring a variety of creatures to the Library during this "Mud Week" program, including hissing cockroaches, reptiles, a hedgehog, parakeets and a chicken. For ages four and up. Registration is required.
Chess Instruction Returns: Mondays, April 18, 25; May 2, 16, 23, 7 – 7:45 p.m.
The Library is once again offering free chess instruction, taught by John Gallagher. The series is for ages five and up and people of all abilities. Registration is required.
Story Time: Tuesdays for ages 3 – 5, 10:30 a.m. Wednesdays for children ages 2 and under, 10:30 a.m.
Attendance is limited to the first 40 people who sign in, children and caregivers included.
Homework Help: Tuesdays and Thursdays, 3:30 – 4:45 p.m.
For children in grades K – 8. Students must bring their written assignments and accompanying textbooks, and they are free to drop in and leave when they've completed their assignments. Different high schoolers help out, depending on the day. Homework Help is also a good opportunity for beginning readers to read aloud to an interested teen. Snacks are provided.
ADULT PROGRAMS
WEBS Career Development Series, "Managing Your Career in Changing Times": Tuesdays, February 23; March, 1, 8, 15, 22 and 29; April 5, 12 and 19, 6:30 – 8:30 p.m.
This popular eight-week educational series returns to the Library, from WEBS, a service of the Westchester Library System. Attendees will learn how to evaluate their skills, interests and personality; use online career information; explore career alternatives; find out about educational and training programs in Westchester; and learn effective job-seeking strategies. No walk-ins are allowed. To register, call WEBS at 914-674-3612. Those who did not attend the February 2 orientation session must come to the one on February 23.
After-Dark Book Club: Thursday, March 3, 7:30 p.m.
The Club will discuss Stoner, by John Williams. Written in 1965, this book was reissued two years ago after it was rediscovered by enthusiastic readers. The novel follows the life of William Stoner, born to a poor Missouri farming family, who ends up as an English literature professor. But the life he stakes out for himself is buffeted by disappointments and doesn't give him happiness.
2nd-Friday Book Club: Friday, March 11, 10:30 a.m.
The Club will discuss "Bel Canto" by Ann Patchett. This novel's intriguing plot revolves around opera diva Roxane Coss, the "bel canto" of the title, who is taken hostage by terrorists in a Latin American country while performing at the home of a local business man. Bel Canto follows what happens in the ensuing months when the terrorists' plot unravels and life in the house takes on a different rhythm for both terrorists and hostages.
One-to-One Computer and Device Instruction:
Call the Library to make an appointment for individualized instruction in popular computer programs, such as Microsoft Word and Excel. You can also bring your smartphone or tablet to the Library and learn how to get started with apps that give library patrons access to free e-books, e-audiobooks, e-music and more.
****
All Library programs are free and open to the public. Unless otherwise noted, you can sign up for events that require pre-registration by calling the Library at 914-738-1234. Out of courtesy to fellow attendees, please be on time and if you can't come, call to cancel so that someone else can have your seat.
In addition to funding the 2nd-Friday Book Club, a gift in memory of Karin and Ted Mayer also sponsors the WEBS career program. The program featuring the animals of Green Meadows Farm, as well as the chess program, are funded by The Friends of the Town of Pelham Public Library.
This story originally appeared on pelhamplus.com on February 19, 2016. Photo of Tricia Perito by Deborah Karson.