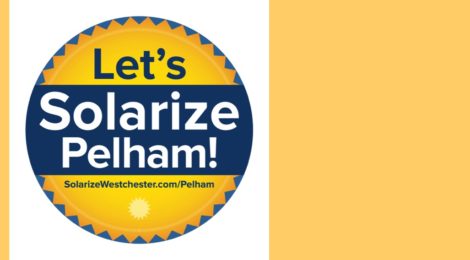 May 5: Solarize Pelham Presentation
Discounted solar energy is finally coming to the Town of Pelham through the Solarize Westchester program, and the Library will host a presentation about the program on Saturday, May 5 from 2 to 3:30 p.m. You can also find out more here before the presentation.
The model takes advantage of economies of scale in individual municipalities to bring down the installation cost of solar for interested residents and commercial property owners.
The deadline for homeowners to sign a solar contract is June 4.