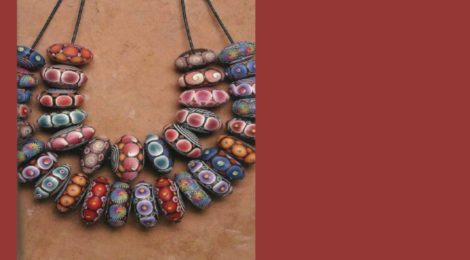 Crafty Adults: A New Monthly Arts and Crafts Program for Grown-Ups!
Ever envied all of the arts and crafts programs just for kids at the Library? Envy no more!
Pelham resident and art instructor Sara Mallach is bringing her talents to the Library to run a monthly program, Crafty Adults, so grown-ups can cultivate their inner creativity. July's session — which will run from 7 to 8:30 p.m. on Thursday, July 19 — will focus on polymer clay beads. Mallach will guide attendees on how to make unique jewelry from beads they make themselves! This program is for those ages 14 and up, and attendance is limited to the first twenty people who show up.
Stay tuned to the Library website, newsletter and Facebook page for information about upcoming sessions planned for Monday, August 27; Thursday, September 20; Thursday, October 25; Thursday, November 15 and Tuesday, December 13.
This program is made possible by a gift in memory of Ted and Karin Mayer.